Our Team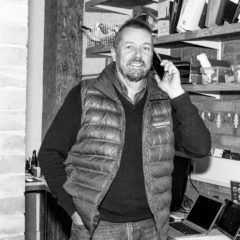 Andrew Reed
He Hates Titles
Where to start! As a man surely too 'mature' for his levels of drive and energy, Andrew has used his wide-ranging experience of many years in the brewing industry to create and run a brewery that aims to give the customer exactly what they want! Sales, Marketing, Finance, Logistics, Planning, Development and the all-important Quality Control are all in a day's work for Andrew and, as in any small, hard-working business, he's just great on the fork-lift.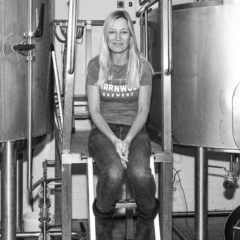 Andrea Reed
Head Brewer
Having worked in nursing, PR and higher education Andrea took up the challenge when husband Andrew suggested she become a brewer. Following a first-class apprenticeship with Sara Barton at Brewster's Brewery and studies at Brewlab in Sunderland, she has gone on to create national award-winning beers, loving every brew-day working in her 'giant's kitchen' with the wonderful malts, hops and yeast that give Charnwood Brewery beers that special something.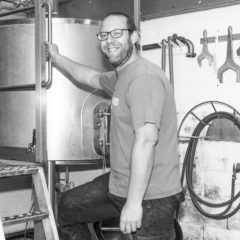 Andy Hambleton
Brewer
Having originally come to Loughborough for its university, Andy is known to many in the area as a much-loved ex local Landlord. With his fine palate, deep knowledge and love of beer, ability to fix stuff and enviable blackboard skills, the brewery quickly snapped him up as its first full-time employee. Andy's quickly progressed to become a Brewer designing his own fantastic beers in 2017, recipes, names, pump clips and all.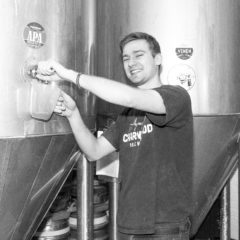 Ben Lucas
Brewer
OK, he didn't have a name beginning 'And.." but after graduating, Ben started work at the brewery racking, cleaning, and pulling pints but his potential to become a Brewer was there from the start. He had all the skills required, a love of real ale, attention to detail, a completer finisher and perhaps most importantly great taste in music! All important to get the team through a long, hard day's work. Ben is now a Brewer and will create his first three solo beers in 2018.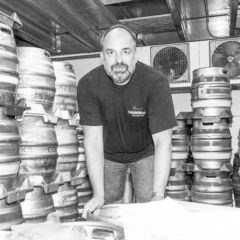 Nick Parker
Jack of Most Trades
Lover of craft ale and with a background in sales and marketing, Nick can turn his hand to almost anything in the brewery; working in the bar and shop, manning the stand at many outside events, delivering beer to our wonderful customers, fixing our IT, setting up photo shoots for promotion and that doesn't even cover it.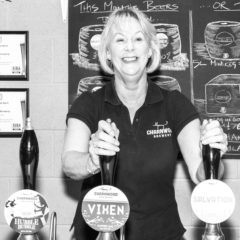 Caroline
Girl Friday
"Cleanest retail environment in the UK" If such an award existed, we would be in with a shout with our Caroline on board! Additionally, she's the friendly and welcoming face often serving in the bar and shop on Saturdays and makes mean lemon drizzle to keep the troops going.
George Reed
Founding Member
George held off university for a year to start up the brewery with his mum and dad so certainly knows his way around the business. His brains and brawn were much appreciated but The University of Lincoln and that student life-style beckoned! Home for the holidays, he can turn his hand to many roles at the brewery but is most often seen out delivering and catching up with our customers.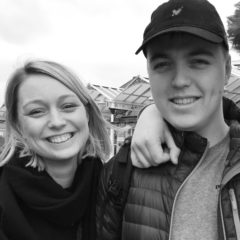 Millie and Alexander Reed
Muckers-In
You get the picture! Help with Social Networking and spare pairs of hands in the shop/bar particularly at busy times such as Christmas, you can always count on family.