Our Beers
Covid-19 continues to affect what we can produce and when due to the constantly changing Government advice. The lack of open pubs seriously inhibits the range we can produce. We will try to stick to the "programme" but this likely to change on a day-to-day basis. Please email or phone the brewery for our current range.
We're making quality, cask conditioned and craft keg beer for local pubs, clubs and hotels and bottled beer for sale in local shops and restaurants. You can buy our beer direct from the Brewery Shop or the Home Delivery Service in bottle, 5L mini keg and 10/20L Bag-in-Box or traditional stainless steel casks to enjoy at home. Below you can find out about our range of permanent and seasonal beers.
Permanent Beers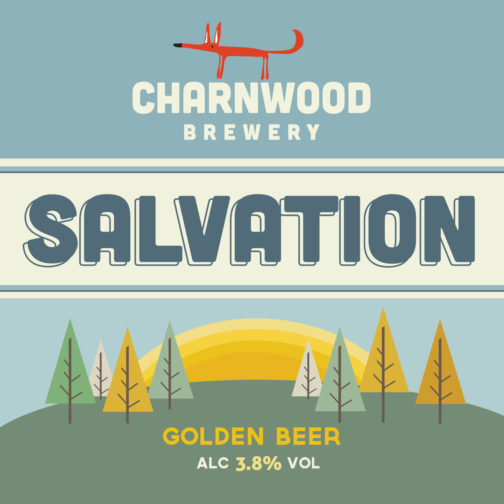 Salvation™
3.8%
A light refreshing golden beer, with tropical fruit, citrus, and floral flavours. American Cascade and Amarillo hops create a citrus aroma, and crisp clean bitterness on the finish.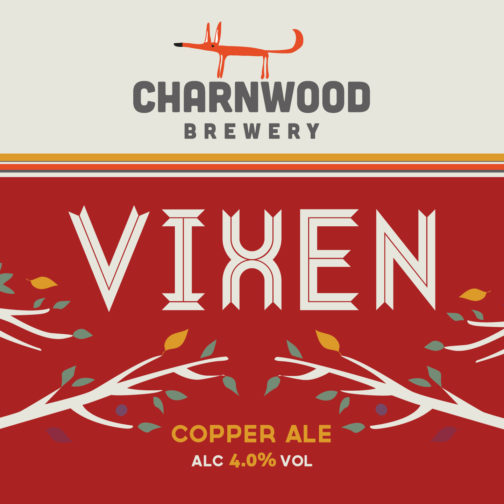 Vixen™
4.0%
A well balanced copper-coloured best bitter with subtle hints of honey, spice and hedgerow fruits. Late added Pacific Gem hops deliver a fruity nose and finish.
Regular Beers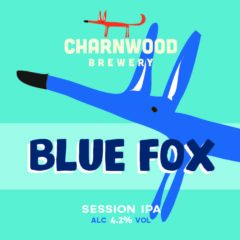 Blue Fox™
4.2%
A refreshing golden beer. American Mosaic hops give a wonderful tropical fruit and blueberry aroma and finish.
Seasonal Beers
Jan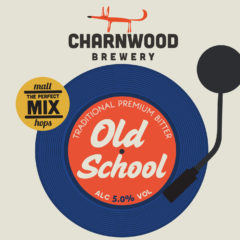 Old School™
5.0%
A smooth, russet brown premium beer. Pale, crystal, and chocolate malts combine with traditional English hops to produce a well-balanced ale.
Feb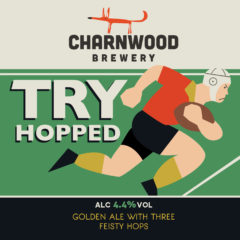 Try Hopped
4.4%
A great aroma, up front hoppy bitterness, and fruity finish to this golden ale is created with three feisty British hops, First Gold, Admiral, and Bramling Cross.
Mar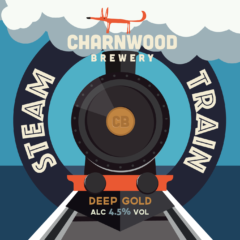 Steam Train
4.5%
Enjoy a nostalgic ride with this smooth, deep golden ale. Subtle English hops and sweet crystal malt bring a fresh, honeyed character to this easy drinking beer.
Apr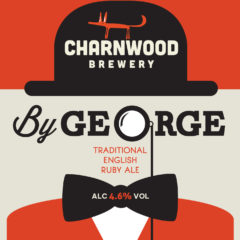 By George
4.6%
A traditional English ruby coloured premium bitter. A combination of pale, crystal, and chocolate malts give an upfront sweetness, tempered by the late addition of spicy hops.
May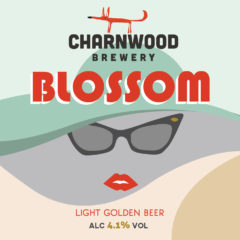 Blossom
4.1%
A straw coloured beer with delicate peach and pear flavours. This budding beauty will satisfy any thirst with its spicy, fruity, hoppy finish.
Jun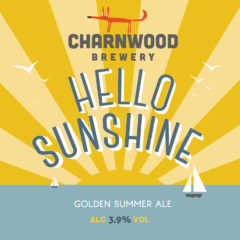 Hello Sunshine™
3.9%
Light golden ale with soft floral, vanilla notes and a tropical, citrus kick from the New Zealand hops. A perfect, easy-drinking, Summer Ale.
Jul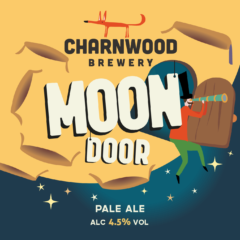 Moon Door
4.5%
This soft and juicy Pale Ale has a full bodied mouthfeel emphasised by the late addition of New World hops.
Aug
Sundown
4.7%
A deep golden ale with a dominant citrus aroma. The combination of American and New Zealand hops give this beer a fresh tropical flavour.
Sep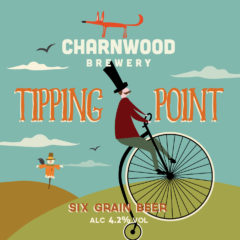 Tipping Point
4.2%
Six different grains harvest a wonderful light red coloured beer. American and New Zealand hops provide just the right balance to this early autumnal ale.
Oct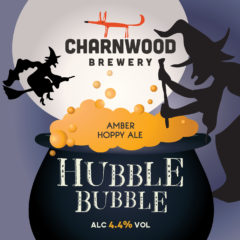 Hubble Bubble
4.4%
A copper autumnal ale with hints of honey, spice, and marmalade. The crystal malts give a subtle bitter-sweet flavour to balance the spicy, orangey hops.
Nov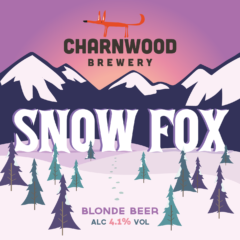 Snow Fox™
4.1%
Blonde in colour, bold in flavour, there's snow way this light, refreshing beer won't provide some seasonal cheer.
Dec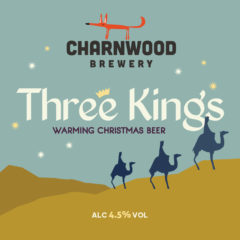 Three Kings
4.5%
Three majestic hops with pale and crystal malts in this mahogany coloured beer produce a wonderful rich and warming beer, with a spicy, citrusy orange finish.
Occasional Beers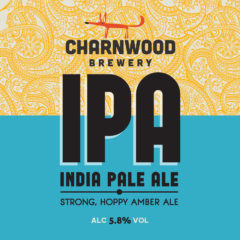 IPA
5.8%
True to type this amber coloured IPA has bags of English malt, combined with English hops at the start and generously finished with American Simcoe hops to give a full-bodied beer with orange and citrus flavours.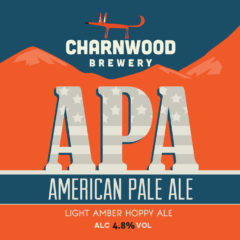 APA
4.8%
Four classic American hops, Cascade, Centennial, Citra and Chinook, give this pale ale a robust hoppy aroma and bitterness.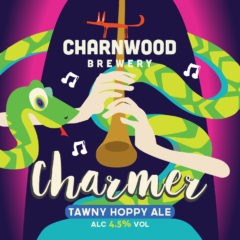 Charmer
4.5%
A light tawny coloured bitter. New Zealand and American hops give a balanced soft fruit and citrus aroma, followed by a floral citrus flavour.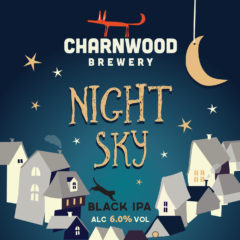 Night Sky
6.0%
A black IPA. A robust upfront hoppiness is followed by the more subtle flavours provided by the roasted malts.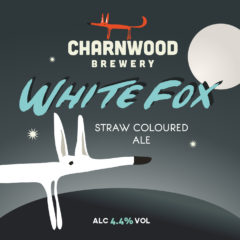 White Fox™
4.4%
A straw coloured beer with a soft mouth feel and wonderful tropical fruit flavours from the Sorachi Ace hop.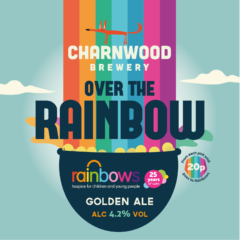 Over the Rainbow
4.2%
Golden hoppy beer with refreshing mango and pineapple fruit notes.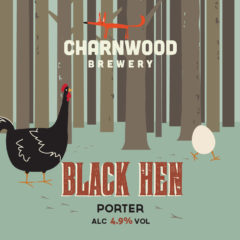 Black Hen™
4.9%
Sweet malts are balanced with subtle chocolate and espresso flavours. A rich, berry fruit mouthfeel is created by the wonderful mix of hops.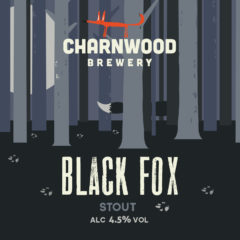 Black Fox
4.5%
A combination of darker malts and roasted barley create a traditional stout, classically providing a chocolate, coffee, roasted bitterness.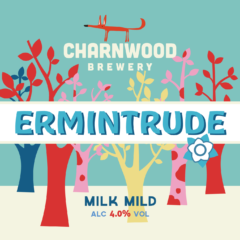 Ermintrude™
4.0%
There's a clue in the name! This Milk Mild has a pure white head and is deep brown in colour with a smooth subtle sweetness.