News
INTRODUCING the HALL CROFT TAP!
4th November 2020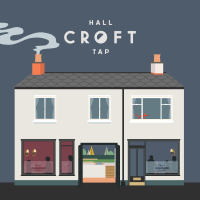 Our SECOND MICROPUB, the Hall Croft Tap in Shepshed opened on 27th October. A micropub for all seasons, you can pick from a range of Charnwood beers, in front of the wood burner or direct from the hatch to the spacious courtyard and garden. Other drinks on offer include a premium Austrian lager, cider, wines, gins and rum.
Follow its story @hallcrofttap on Facebook, Instagram 🍻
We have opened during a turbulent time of lockdowns and restrictions due to COVID19 so please check our Micropubs page for current information.